Modern Machine by Natalie Rosin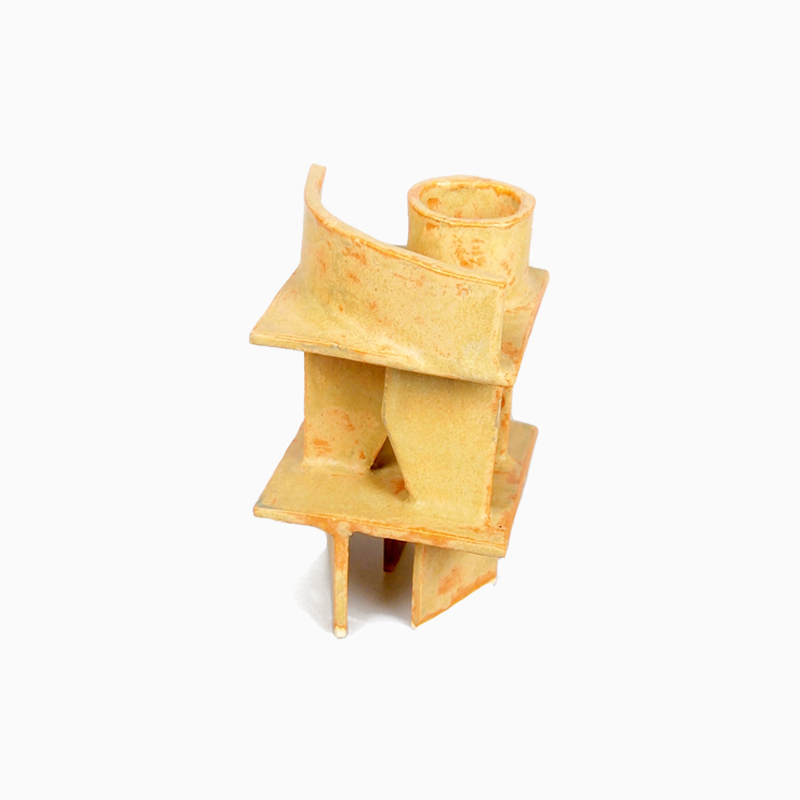 Modern Machine by Natalie Rosin
materials: stoneware
glaze: travertine (matt)
dimensions: 80 x 80 x 110mm

All pieces have been hand crafted. Each ceramic item is unique and will resemble the featured images with their added individual markings of the creation process.
About the artist:
"To merge ceramics with architectural thought introduces a place open to experimentation, unexplored forms and intuitive structures, forming new expectations from the spaces we inhabit and the environments built around us"

Natalie is a architect and ceramicist from Sydney, Australia.
Her practice involves the integration of these two disciplines.

​The handmade ceramic sculptures and architectural decor she forms aim to provide accessible art and design to those spaces and built environments who appreciate ceramics, sculpture and Australian design.